Press Release
LifeCents Names New Vice President of Business Development, Aims to Expand Client Portfolio
Financial industry veteran brings more than 15 years' experience to advance LifeCents strategic growth
Washington D.C., September 14, 2018  — LifeCents, a socially responsible financial technology startup that helps increase the financial health and wellbeing of its consumers through a personal and interactive web application, today announced the strategic hire of Vice President of Business Development, Chris Davis.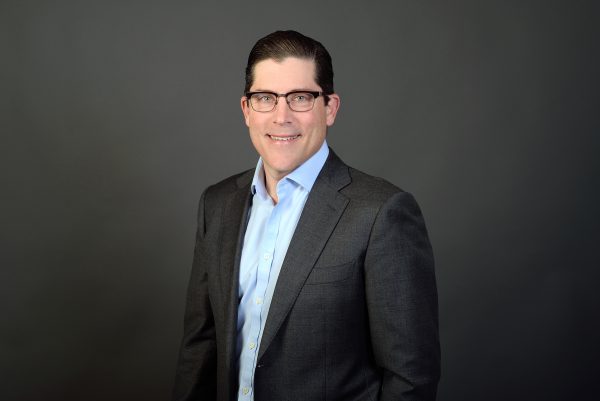 In this role, Davis will expand lead generation and new business development strategies to drive overall revenue growth. He will also build a pipeline of new enterprise business opportunities, managing all client, partner and prospect relationships throughout their respective lifecycles.
"Chris brings a wealth of invaluable fintech experience to the team," said Blake Allison, CEO and President of LifeCents. "His nearly two decades in the financial industry were shaped selling SaaS technology, building and selling his own investment advisory companies, and counseling the C-suite on strategies to meet and exceed revenue goals. Chris is a key part of our next strategic step for growth."
Davis joins LifeCents from GeoWealth, where he served as the Vice President of Business Development and managed the distribution of SaaS technology, as well as solution design. Prior to that role, he founded and served as president for his own company, Eternity Investment Advisors, which developed investment technology, integrated unified managed accounts and automated advisor services.
Over the course of his career, he also worked for GlobalBridge, Inc., Chevy Chase Trust, SEI, ASB Capital Management, and other advisory firms in business development roles.
"I'm excited to hit the ground running with LifeCents," Davis said. "Our focus on social responsibility and genuine concern for our users' financial health is what initially drew me to the company, and I look forward to expanding the use of the application. drives engagement that leads to behavioral change overtime, essentially empowering them to take control of their future and build financial independence."
Davis officially joined the team on Sept. 14th and works from the LifeCents headquarters in Washington DC.
About LifeCents
LifeCents, a bold and innovative online financial health and wellness application, empowers and equips individuals with the knowledge, skills, and mindset they need to confidently and successfully gain control of their personal finances and in turn, lead a happier, healthier lives. LifeCents does not rely on account aggregation – instead it measures financial knowledge, financial behaviors, and financial outlook. Based on a user's progress, achievements, needs, interests, and goals, the application recommends and connects users to specific products and services. It is a tool for many lenders, banks, financial advisors and employers in the Washington DC metro area and across the country.